Click on the outlined objects in the house image below for a list of actions you can take related to each one. The potential costs and savings of any improvement are shown on a scale of $ ($30 or less) to $$$ ($150+). Keep in mind that these are just estimates. Click on the links in each popup to follow up.
If you aren't able to click on the outlined objects, please update your browser to the latest version.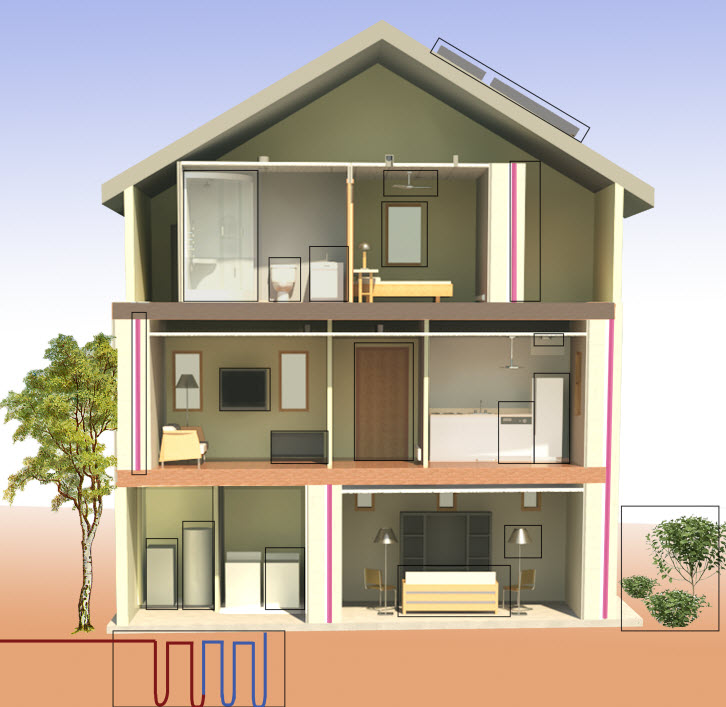 **The measures outlined here are intended as a rough guide to give you an idea of the extent and approximate cost of energy efficiency improvements for your home. Before attempting any do-it-yourself renovations, please read and follow the manufacturer's guidelines carefully and observe all safety precautions.
To determine the most effective retrofits for your home, we recommend a NO COST home energy assessment. Get tailored professional recommendations and links to available rebates and financial incentives by signing up here.
For any renovations outside of your energy assessment recommendations, please consult a licensed contractor through MassSave or Energy Star.
For any questions about home energy improvements, please contact our Energy Advisor.