In this edition…
Spring Efficiency Tips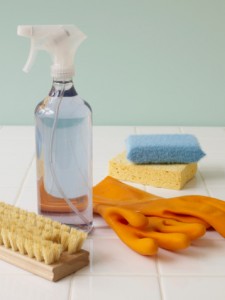 Spring is the perfect time to get into good energy efficiency habits! Make weatherizing a part of your spring cleaning routine- as you're sweeping corners and organizing drawers take time to seal any gaps in your home. Find cheap caulk or weatherizing strips at your local hardware store and make sure you let the sunshine in without letting your cool air out. Weatherizing your home keeps you comfortable and keeps your heating and cooling costs down.
Beat finicky New England spring temperature changes without running back and forth between your heater and air conditioner. Throw your shades open and let the sun warm your home on chilly days, then make sure to tightly close shades and curtains at night to seal in the warm air. On hot days block out the sun with drawn shades, then open them wide at night to let the cool night breezes in.
If you have to heat your house and use a hot water heating system, look into turning down the aquastat in your boiler. Often, these are set to 180 degrees for keeping your home warm in the middle of winter, which is overkill for the milder spring and fall months. Better yet, consider replacing your manual aquastat with one that modulates based upon the outside temperature, this change alone can save you up to 10% on your heating bill.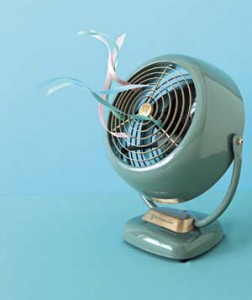 Try to last as long as possible before submitting to your air conditioner! Use fans throughout the house to keep air flowing, grill outside to keep the oven from heating up the house, and take shorter showers to decrease hot humid air in the house. Run your ceiling fan and be sure to flip the direction switch from the winter "pull cool air up for mixing" (usually marked as "Reverse") to the summer "push a draft over me" position.
For more suggestions see our summer energy tips.
Take Advantage of Financing Options this Spring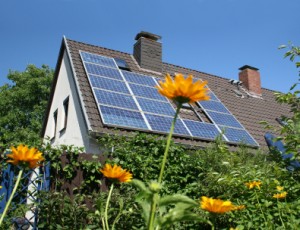 Have you ever wondered how to finance the installation of your own solar panels? What about options for replacing your insulation or hot water heater? The Cambridge Energy Alliance works hard to answer these questions. Whether you're a homeowner, renter, small business, non-profit organization, or landlord, there are great resources available to you that provide financial support for energy efficiency projects. From completely free services to no interest loans, there are multiple incentives available immediately that can simultaneously save you money and reduce greenhouse gas emissions.
For instance, small businesses and non-profits can take advantage of New Generation Energy's Community Lending Program, which provides low-interest loans from $10,000 to $50,000. Community-scale solar projects and food service efficiency upgrades typically qualify.
Are you a homeowner looking for ways to finance a major project? East Cambridge Savings Bank offers owners of 1-6 family owner-occupied properties unsecured Energy Efficiency Loans for projects up to $25,000.  For residential property owners of single-family and multi-family buildings, NSTAR offers immediate incentives of 75% off the cost of energy efficiency improvements up to $2,000 per unit.
More information about these financing options (and more than 10 other programs!) is available online at http://cambridgeenergyalliance.org/.
Recent Events with the Cambridge Energy Alliance
The Cambridge Energy Alliance (CEA) conducted outreach to Cambridge residents in a series of targeted events that make for an exciting first quarter. CEA built stronger bridges among industry professionals, low-income communities, the city's youth and even landlords, all with the help of nine dedicated volunteer interns.
In a collaborative event this February, CEA partnered with Coldwell Banker to host a Green Condominium seminar that brought together realtors, banks, and energy auditors. Participants learned how to make energy efficiency improvements based on advice from Sustainable Life Solutions, Next Step Living, Inc., S & H Construction, Coldwell Banker Agents Amy Tighe and Robin Miller, and the Cambridge Portuguese Credit Union.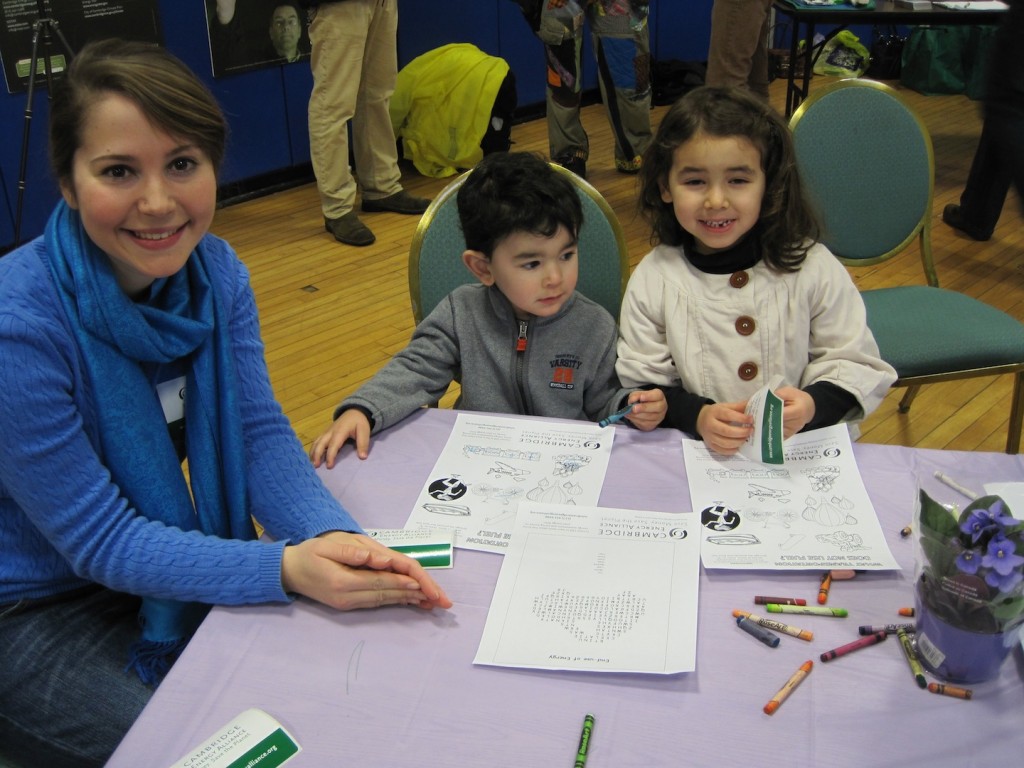 On February 25th, CEA hosted a successful event at East End House in conjunction with Green Streets' Walk/Ride Day. Members of the community signed up for their free home energy audit, and children played educational energy games, all while enjoying a healthy complimentary breakfast.
Looking to boost the energy and money-saving power of energy efficiency within the low-income community, CEA hosted a Leadership Roundtable on Energy Efficiency Outreach Strategies in March. The event provided a collaborative forum that drew 14 representatives from housing providers, senior services, and community organizations looking to improve outreach to under-served members of the Cambridge community. "This is an important step in our shared effort to help the low-income households we serve learn about the value of conserving energy.  We look forward to working together on this issue," said Cambridge Housing Authority Executive Director Gregory P. Russ.
Wrapping up a busy first quarter was a Landlord Conference on Energy and Weatherization hosted by the City of Cambridge, CEA and MA Rental Housing Association. The conference helped Cambridge property owners take advantage of weatherization incentives. The event highlighted zero-percent interest loans offered by NSTAR for landlords and incentives such as a 75% rebate for energy efficiency improvements up to $2,000 per unit.
Find Out Exactly How Much Energy Your Appliances Use!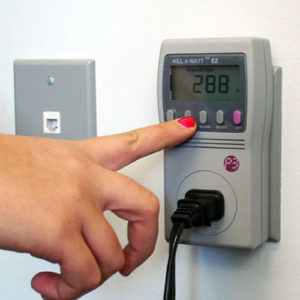 Plug a "Kill a Watt" energy meter into any household appliance and watch as it shows you exactly how much energy your refrigerator, or video game console, or television uses. These devices are now available for Cambridge residents to borrow from the Cambridge Public Library. Kill-a-Watt meters are a great way to find out which appliances in your home are secretly sucking up all your electricity, and to demonstrate to children the importance of turning off appliances.
Coming Soon: The A/C Swap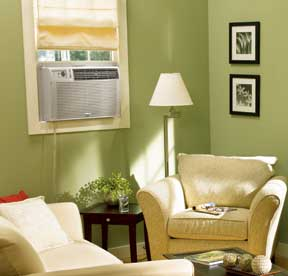 This summer the Cambridge Energy Alliance in partnership with the City of Cambridge and your local hardware stores is offering residents the chance to swap their old, inefficient window air conditioner units for new Energy Star-rated models. Participants will receive a $125 voucher towards the purchase of Energy Star-rated air conditioners, which use 10% less energy than old models.
Stay Connected to Cambridge Energy Alliance
Stay up to date on Cambridge Energy Alliance events and other environmental activities around the city by checking out our Calendar or follow our Blog to learn more about local, statewide and national news related to energy and the environment.
Calling All Bloggers!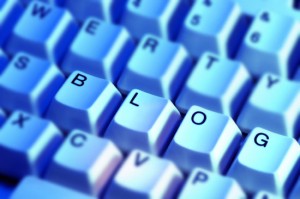 The Cambridge Energy Alliance's Warm Home Cool Planet blog is looking for new contributors. Do you like to follow local environmental happenings? Are you interested in writing about Cambridge, Boston, and even national energy news? Do you already have a blog that you'd like to cross-post with CEA? Contact us at work

cambridgeenergyalliance

org (work

cambridgeenergyalliance

org) with the subject "Blog" if you are interested in being a part of the Warm Home Cool Planet blog.