To subscribe to our newsletter, visit our Community Blog and enter your e-mail address into the "Your Subscription" widget. Then you will get regular updates of the latest energy efficiency news from Cambridge Energy Alliance!
Spring 2012

Hello friends of the Cambridge Energy Alliance!
We've launched the Live Better Porter Square campaign! For a limited time you can make Porter Square a model for the city by earning gift certificates to local businesses or make a free donation just for having a free home energy assessment. Renters, landlords, businesses, schools, churches, clubs – everyone can participate.
Events coming up include a Green Drinks Trivia night at Area 4 on March 28.
Sign up to find out where your home is leaking energy with Sagewell's Thermal Scans.
Add solar hot water heating for less with a $2000 grant from Cambridge Energy Alliance. Make your hot showers and long baths guilt free by making them carbon free.
Best wishes,
Meghan Shaw
Outreach Director
Cambridge Energy Alliance
In this edition…
Recent Events with the Cambridge Energy Alliance
Green Drinks and Trivia


Free Pizza, Prizes and Fun!
Wednesday, March 28th
6:30pm-8:30pm
Area Four 500 Technology Square, Cambridge
Join us on the Wednesday night before Walk/Ride Day for some beverages, complimentary appetizers and green trivia at Area IV. We'll be giving away fun prizes and picking your brain for all of your environmental and local smarts.
The Green Streets Initiative, Cambridge Energy Alliance & Cambridge Local First
There are a limited number of tickets available so, get your tickets here: http://marchgreendrinks.eventbrite.com
———-
Live Better Porter Square – Ongoing
Lead a Neighborhood to Greatness!

Live Better Porter Square is a new pilot project to make Porter Square and its neighborhoods a better place for residents and businesses. By getting all of Porter Square to support energy efficiency assessments and solar energy opportunities were highlighting Porter Square as a model for the rest of the city in terms of thinking locally.
Be a part of boosting the local economy by lowering energy bills through energy efficiency and renewable energy, so more money stays in our local economy. You can earn a free donation to a Graham and Parks School or receive a gift certificate to Tags or Cambridge Naturals.
If you want your school, faith group, business or community group to earn money or reward customers for energy efficiency. Contact Cambridge Energy Alliance.
News!
Cambridge
$2000 for Solar Hot Water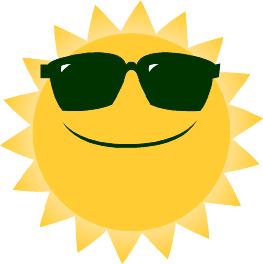 Cambridge Energy Alliance, with the City of Cambridge, is proud to announce that we have funds available to help people install solar hot water heaters on their home or business. Solar hot water systems provide an easy and low cost way to create hot water sustainably. Solar hot water systems can heat water for laundry, bathing and washing dishes, and can often provide 50 percent to 75 percent of a household or businesses total hot water needs – reducing you utility bills and carbon footprint.
Cambridge Solar Hot Water Grants cannot be processed until you complete the Massachusetts Clean Energy Center Program.
Start the Massachusetts Clean Energy Center application process as soon as possible.
Applications for the Cambridge Solar Hot Water Grant must be received by November 19, 2012.
Massachusetts
We're #1! We're #1!
In 2011, Massachusetts outranked California as the #1 energy efficiency state! Our clean economy is growing too – according to the 2011 Massachusetts Clean Energy Industry Report 4,909 clean energy firms and 64,310 clean energy jobs were created, with a 6.7% industry growth rate in this past year alone. Clean energy investments are paying off. Energy and Environment Secretary Rick Sullivan reports that the state's investment of $2 billion has led to consumer savings of $6 billion.
NSTAR Merger an Historic Win for Cape Wind, Clean Energy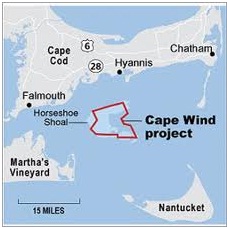 Governor Patrick announced an agreement with NSTAR allowing their merger with Northeast Utilities (NEU) to move forward and providing a rate freeze for ratepayers for the next four years. Most importantly, the announcement also represents an historic win for Cape Wind, allowing it to move forward as the first off-shore wind farm in the United States.
Under the agreement, NSTAR would purchase 27.5% of Cape Wind's energy. In addition to the 50% of Cape Wind energy earlier contracted by National Grid, the NStar contract allows Cape Wind to now finance the development of 100 off-shore turbines. Cape Wind has already received all state and federal permits required to begin construction.
NSTAR has also agreed to fully support the intent of the Green Communities Act (GCA) passed in 2008, calling on utilities to increase their purchase of renewable energy and increase their customers' energy efficiency.
Beyond Cape Wind, NSTAR will provide ratepayers a 50-50% split of anticipated savings from the merger, resulting in a one-time $21 million credit to ratepayers. The agreement will also protect Massachusetts workers should NEU seek to move jobs to Connecticut.
"This is a win-win-win," said George Bachrach, President of ELM. "The Governor, Secretary Sullivan and their team deserve great credit for negotiating a critical settlement that protects ratepayers, protects the workforce and insures the Commonwealth's national leadership in renewable energy with Cape Wind.
To read more on this historic development, please go here.
Resources
Business Discounts for LEDs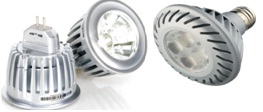 LED's are twice as efficient at CFL's, last up to 10 times longer and do not contain mercury. They can be a great way to cut down energy bills and be more environmentally friendly. LED's are available at your local hardware store.
If you have a commercial energy bill, Energy Federation Incorporated is selling LED's for as little as $5! The bulbs normally cost $50 to $100 each. Order through EFI and they range in cost from $13 down to $5 plus the cost of shipping. Whether you own a business or just work at one, check out the incentives.
To order contact Steve Lavelle
Energy Federation Incorporated
(800) 876-0660 ext. 4437
Cell: (508) 439-0208
www.efi.org/wholesale

Free CFLs for ALL
Pill Hardware is running a special on CFL's (while supplies last)
One free CFL – Every Saturday
10am-3pm
Free CFL's to any non-profit (packs of 10, 20, and 50)
We can answer your questions!
Energy Advisor
Whether you have already had an assessment or are considering how you should proceed with upgrades, Cambridge Energy Alliance is eager to answer your questions and help you navigate the process.
Keep in touch
Cambridge Energy Alliance Community Calendar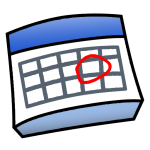 Community Events related to energy efficiency, renewable energy and the environment are constantly updated on the Community Calendar.
Upcoming events include:
How Can We Prepare for Climate-Related Emergencies? – March 20
Gasland Film Screening – March 22
Green Drinks and Trivia – March 28
The Quest: Energy, Security, and the Modern World – April 4
From The E2.0 Blog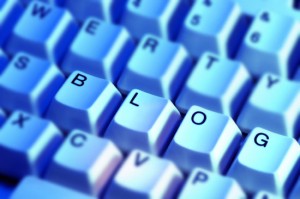 Read our recent posts:

Cambridge Thermal Imaging Project